Belongg Literature Collective: Associate
"A book club is one of the only pieces of evidence we have that people are still thinking." Adapted from Jerry Seinfield.
 "We all should know that diversity makes for a rich tapestry, and we must understand that all the threads of the tapestry are equal in value no matter what their color." Maya Angelou
"We have become not a melting pot but a beautiful mosaic. Different people, different beliefs, different yearnings, different hopes, different dreams." Jimmy Carter
The Belongg Literature Collective
 Belongg believes in the powerful of diverse and inclusive literature to promote mutual understanding and reduce prejudice and discrimination in society. We run a range of interrelated programs within Literature
Periodic book readings focused on diversity and inclusion
The Belongg Literature Festival (annual)
Belongg Library Network (25 additional chapters launching in October 2020
You can read more about the Literature Collective here. 
The Belongg Library brings a carefully curated (and growing) set of fiction and non-fiction books on themes such as feminism, gender, sexuality, caste, race, immigrants, religion, prejudice, and bias. You can look at some of the books in our collection here: http://belongg.libib.com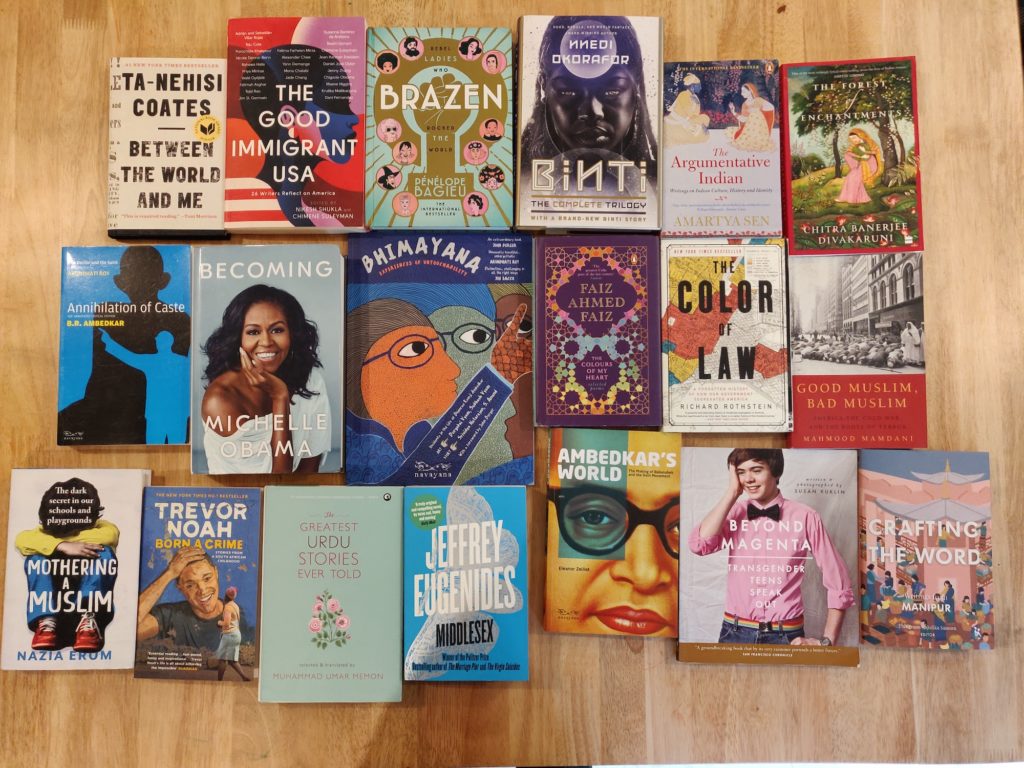 Associate, The Belongg Literature Collective
We are looking to hire a talented Associate for the Belongg Literature Collective as we expand both our activities and also city footprint across India.
The full-time role would involve the following:
Leading regular programming for the Literature Collective including weekly book readings by various chapters across the country, liaising with authors and publishers, coming up with interesting literary event ideas covering themes of gender, sexuality, race, religion, disability, caste, ethnicity, and more.
Managing the Belongg Library Network by liaising with our chapter partners across 15+ cities to help with programming local activities focused on diversity and inclusion, brainstorming ideas to increase membership and engagement
Managing publisher relationships (with other team member) and curating new titles to include in the Library network
Supporting our Partnerships Manager for sponsorship and donor outreach
Planning and executing community engagement and social media activity to grow the Literature Collective and also grow the volunteer base
Qualifications we are looking for include
A track record of and a deep interest in diversity & inclusion and working on issues related to gender, LGBTQ rights, equity for religious and caste-based minorities, immigrant rights. This should be a clear passion for you.
An undergrad or graduate degree in literature, arts, history, film studies, cinematography, or related fields from a leading college
At least 1-2 years of experience in a formal setting ideally in a publishing house
A deep passion for books with voracious reading (both fiction and non-fiction) and deep curiosity. This is non-negotiable.
Previous work experience in social media, especially Twitter & Instagram will be very helpful
Previous experience in running a book club will be very useful as well
Excellent verbal and written communication skills. These are non-negotiable
Evidence of independent writing and being published would be an added plus
A vibrant presence on social media across channels such as Twitter, Instagram, Pinterest would be very useful
Most importantly, we are looking for a self-starter who is comfortable in startup environments and sees this opportunity (both the mission of the company and the role) aligned to their long term goals.
The position is based in Delhi, India but we are open to exceptional candidates based in other cities. If this sounds interesting, please write to contact@belongg.net with a thoughtful cover letter & CV with "Associate – Belongg Literature Collective" in the subject line.
We look forward to hearing from you.